Hey guys!
I'm so sorry I haven't posted for a few days but I've been recovering from surgery and didn't really have any energy but I'm back now for a few days at least – I'm going on holidays in a week and I won't have any wi-fi so I mightn't be able to post for a while 😦 .
Anyways I know this is quite a late favourites but I've had it ready for a while so I said I'd post it! xx
---
It's hard to believe that we're already halfway through the year. June is one of my favourite months of the year. The days start to warm up, there's no school, really long days, (and my birthday!) etc. There's some things that I've rediscovered, some new things I've discovered and some things that I've just been loving especially this month. So this is my list of things I've been loving this month. Enjoy!
commons.wikimedia.org
Netflix
I think it's safe to say that I've been slightly obsessed with Netflix recently. I've gotten on my summer holidays and have just been relaxing and watching a lot on Netflix. Even if I'm doing something else or cleaning I'll just carry my iPad around the house with me playing my favourite shows in the background (that autoplay is a blessing and a curse!). A nice way to start the summer seen as the weather is crap! These next few shows are some of my favourites that I haven't been able to stop watching during the month of June and I would definitely recommend to anyone who's looking for a new show to binge watch on Netflix!
Downton Abbey
I just recently finished the last season of Downton Abbey. There's five seasons but there is only 7 or 9 episodes per season although the episodes are quite long. Downton Abbey is quite different to the shows I normally watch. I normally watch all the typical teenage t.v. shows; The Vampire Diaries, Teen Wolf, PLL, Gossip Girl etc. but I'd heard a lot about this and I wanted to try it. It's actually SO good though. I wasn't sure what to expect but turns out their lives were actually surprisingly scandalous back then!
Gossip Girl
OK so when I finished Downton Abbey I wasn't quite sure what to watch. Then I remembered that I'd been meaning to rewatch Gossip Girl. Yes, I've seen it already and seen the last season twice already, it is still my favourite show of all the ones I've watched (and there's a lot to chose from!). So I'm watching it again and I'm not ashamed to admit that I started it 2 ½ days ago and I'm on season 2. Oops…
PLL
NEW EPISODES EVERY WEDNESDAY
This kills me because all I want to do is binge watch the whole of season 7. I know if I want to do that I should probably just focus on Gossip Girl for a few weeks and wait for a few episodes to be released but I'm too impatient. I want to see it the second it comes out! Me and my friend actually face timed until about 4am the other night waiting for it to come out and then it didn't come out until later that morning. Anyways S7E1 was great and I can't wait to see what happens next.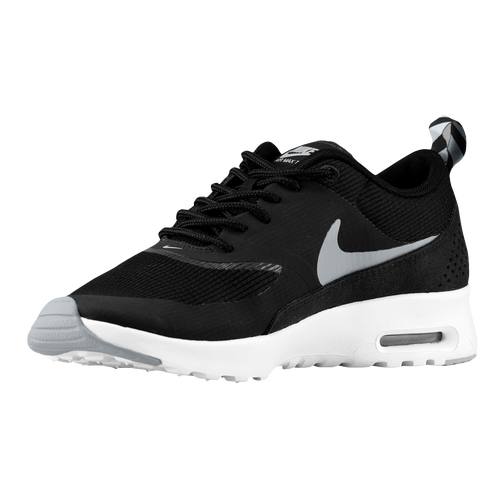 Nike AirMax Theas
I got these about a year ago and I used to wear them all the time but then I got some superstars and I sort of forgot about them for a few months. I've recently pulled them out of my wardrobe and they are definitely my most worn shoes for the month of June. I have the black and white pair. They are so comfortable yet still look great. I think they sort of give off a sporty but still very fashionable vibe. Definitely recommend these if you're looking for a comfortable pair of shoes that you can wear with anything.
Topshop Joni Jeans
Can we just take a moment to appreciate Topshop Joni jeans. I have never come across a style of jean that fits so well, looks so good yet is still so, so comfortable. Topshop's range of styles is amazing but Joni jeans are definitely my favourite. They also have so many different colours to choose from. I currently have 3 pairs; 2 in different shades of blue and most recently one in white. I love wearing these jeans and my favourite thing about them is that they actually stay up on you. Normally high-waisted jeans just fall down and don't stay high waisted but these stay up all day.
Soap and Glory Archery Tint and Pencil
I talked about this in my everyday makeup must haves. This is probably my favourite brow product right now. Sometimes I'll put the tint on in the night and in the morning all I have to do to my brows is comb them out and sometimes I'll use it either as a base for filling them in or I'll use it after I've filled them in and set them with brow gel to fill in any gaps that might be left. I definitely don't use the pencil as much as I use the tint but that's only because I don't like using brow pencils. It is actually a good pencil though so if you like pencils definitely give it a try.
Maybelline Colour Tattoo
I absolutely LOVE these things. They are so pigmented, versatile and easy to apply. There is also a good shade range from blues and pinks to silvers and gold and more. These will not budge all day. They are waterproof and don't even come off in the shower. They take a good eye makeup remover and lots of rubbing to remove but they're worth it they look great and apply like a dream. My favourite shade is shade 35 – On and on Bronze.
Benefit's Watt's Up
This is definitely my favourite highlighter right now. It gives a gorgeous bronzey champagne glow that looks amazing with a tan (real or in my case fake!). It applies really smoothly and looks great just blended in with your fingers. My favourite places to put this is on the tops of my cheekbones and on my eyelids.
Cocoa Brown One Hour Tan
The main thing I love about this tan is that it isn't orange at all. It gives a really natural glow and can be used on the face as it doesn't clog pores. After you apply it you leave it on for 1-3 hours depending on how dark you want it and then rinse it off. If it seems a bit light when you wash it off don't worry, it continues developing after you wash it off so when you wake up, you'll be nice and bronzed. Another thing I love about this tan is that when you apply it it has a colour so you can see where you've applied it and where you haven't.
Banana Pancakes
I have a full post coming up about these but basically these are pancakes made from 2 ingredients: bananas and eggs. They are super simple and quick to make and gluten and dairy free. Not to mention a healthier alternative to normal pancakes. They don't taste exactly like normal pancakes but for pancakes made from banana they're pretty damn similar. Plus when they're smothered in maple syrup or chocolate spread does it even matter?!
en.wikipedia.org
Dominos
So obviously who doesn't love Dominos but as I've been off gluten for the last few weeks I didn't think I'd be able to have it. Turns out that they do have gluten-free pizza and it is not half bad. It's delicious in fact. I definitely won't feel like I'm missing out next time all my friends are ordering Dominos!
So they're my top June favourites. Looking back at them I guess they're pretty typical teenage favourites; Netflix, makeup and food. Oops…
Anyways thanks for reading this and as always be sure to leave and suggestions for future posts in the comments below.
Until next time…
Aisling x